Eco Friendly High Tech Tea Blending Plant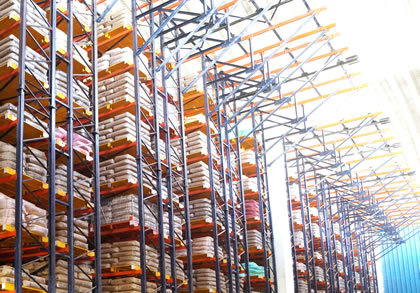 We possess a fully integrated and self-sufficient Plant sprawled across 60,000 sq. yards of land, amidst green farmlands. There is no pollution in our process and even tea waste is used as a fertilizer. The plant is operated by a team of dedicated workers and skilled professionals who ensure adherence to our Food Safety and Quality Policy. Strict and total inspection / verification of incoming tea is done to ensure complete conformity with the samples, which were meticulously selected during Tasting. A fully automated storage and reclaiming system, which is at par with the latest standards in the Food Industry ensures safe keeping and retention of quality.

The Blending unit comprises of fully enclosed, touch free, stainless steel equipment with on line multi-stage cleaning to render our product as safe as possible. The packaging unit comprises of machines with the latest technology. We use food grade packing material, solvent free printing, touch free packing of the best available quality resulting in strong, attractive and safe packaging which is our final presentation to the consumer.